My Painting Experiences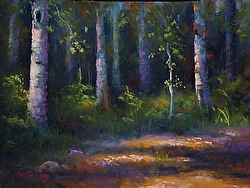 This pastel painting in my latest attempt at this media. With each one, I do learn something new. This pastel is a studio piece done from a reference field oil painting, two black and white studies and a reference photo that I took. The color notes from the reference oil painting study proved invaluable. Photos do not capture what my eye sees in the field at all.
Comment on or Share this Article >>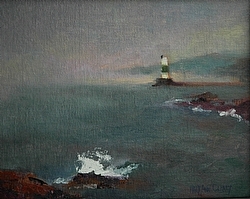 A few weeks ago, I decided that I would start using my blog on my website as my primary blog. (My primary website is through Fine Art Studio Online, FASO.) I also have a blog on blogger. So why am I deciding to change? Easy. It is all about stats or statistics.

When I write a blog, I like to put a link on my Facebook page. That link gives the reader on Facebook the option of reading the entire blog. The first time that I did this I had no idea what would happen. A few days later I checked my google stats and the visits to my site spiked one day. I could not figure out what happened, then a light went off. That day I had put my blog post on facebook with a link to it. Amazingly, those who linked to my post also spent time not only reading my blog, but checking out my website and my artwork. That is the first thing that happened.

Here is the second one. When one writes a post on the FASO site, there is the option of giving permission to making it public so that FASO can use it in one of their newsletters, Fine Art Views. These newsletters are sent to thousands. It just happened that one of my posts received a link in one of these newsletters. This yielded in yet another day of increased statistics. This time I had no idea why the spike in the stats. I then received an email from a collector interested in my paintings and wanting to make a purchase. I asked the collector if he would not mind telling me how he found my website. It is always good to know how a collector finds an artist for the first time....work-of-mouth, browsing websites, another site, etc. Apparently, my blog post had received a link in Fine Art Views. The collector found my website through that link. Amazing.

Does writing a blog on FASO work? It sure does.

Comment on or Share this Article >>