Fine Art by MaryAnn Cleary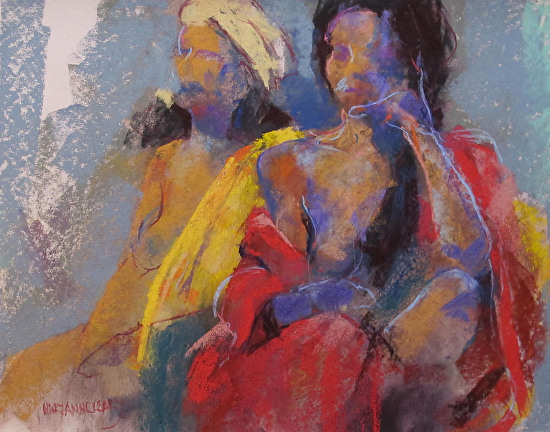 "One Hour Wait"
pastel on UArt sanded paper
11 x 15 inches, matted and framed
This pastel painting made both the FAV15% and "Outstanding Pastel" on the FASO online BoldBrush competition for June 2014.
And most recently, "Light My Way" received the "Merit Award" by juror, Sally Johnson, for the exhibition at the Ames Center, Burnsville, MN sponsored by the Lake Country Pastel Society! Sally noted that "the colors and the stunning mix of abstract and realistic qualities kept drawing her attention because of the paintings bold, bright colors and abstract patterns".
Purchases
of my artwork can be made safely and securely through PayPal! One does not need to be a registered user of PayPal to make a purchase through them.
Layaway and Installment plans are also offered for up to one year on paintings. An invoice will be sent via PayPal once or twice a month, depending on the terms of the agreement.
Copyright 2014 MaryAnn Cleary. All rights reserved.